In 2023, GS reviewers continue to make outstanding contributions to the peer review process. They demonstrated professional effort and enthusiasm in their reviews and provided comments that genuinely help the authors to enhance their work.
Hereby, we would like to highlight some of our outstanding reviewers, with a brief interview of their thoughts and insights as a reviewer. Allow us to express our heartfelt gratitude for their tremendous effort and valuable contributions to the scientific process.
March 2023
Cyril Page, University Hospital of Amiens, France
April 2023
Anne Peled, University of California, USA
Mona P. Tan, MammoCare, Singapore
May 2023
Katherine Black, Princess Alexandra Hospital, Australia
Sabapathy Balasubramanian, Sheffield Teaching Hospitals NHS Foundation Trust, UK
March 2023
Cyril Page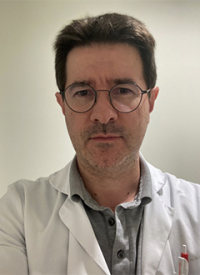 Prof. Cyril Page, MD, PhD, is the Head of the ENT and Head & Neck Surgery Department of the University Hospital of Amiens, France. The department covers all fields of otorhinolaryngology from otology to head and neck oncology and also laryngology, rhinology and paediatric otorhinolaryngology. The department is particularly involved in thyroid and parathyroid surgery for more than 30 years. Prof. Page started his career at the University Hospital of Amiens in 2002 as Assistant Professor in the Anatomy Department at the Faculty of Medicine. His early research focused on laryngeal nerves anatomy. He became Professor of Otorhinolaryngology and Head & Neck Surgery in 2016. His current research focuses on different topics including management of ENT infections, thyroid surgery, head and neck oncology and otology. In 2021, his team published the first worldwide minimally invasive fully ROBOT-assisted cochlear implantation in humans.
Peer review, in Prof. Page's view, acts as a filter to ensure that only good-quality articles should be published by determining the validity, significance and originality of studies, regardless of the popularity of the journal or the authors. Reviewers should always provide accurate suggestions for authors to improve the quality of their manuscripts.
A good reviewer, according to Prof. Page, should try to be as objective as possible, although it is impossible to be totally objective. Conflicts of interest (in particular when the authors of the submitted manuscript are known) and personal opinions of reviewers are the two major biases of peer review, both of which should be avoided. Moreover, a good reviewer must stay benevolent even when the reviewed manuscript is not suitable for publication.
"Nowadays, fame and money seem to be so important for many people, even in the academic world. Peer review is theoretically gratis and reviewers are not credited when the article is published, particularly in renowned journals," says Prof. Page. In view of this, he thinks two problems might arise. First, renowned journals which probably have already developed a stable pool of reviewers might lack new faces and finally, all articles are being reviewed by the same pool of reviewers. Second, some good and honest non-famous journals or new emerging journals might be unable to find any reviewers and thus some articles might be published without peer review. Therefore, under these circumstances, he stresses that peer reviewing is an important part of the academic work, and must not be neglected. Reviewers should consider it as a satisfaction to have the opportunity to decide if an article can be published.
(by Brad Li, Masaki Lo)
April 2023
Anne Peled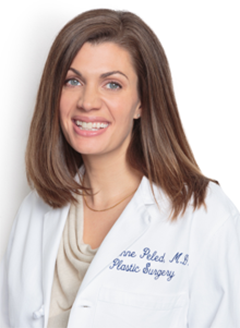 Dr. Anne Peled is a practicing breast cancer and plastic surgeon based in San Francisco, U.S. She is also the co-director of the Breast Care Center of Excellence at Sutter Health California Pacific Medical Center. She has an extensive research experience focused on improving outcomes after breast cancer surgery and breast reconstruction and is currently involved in research looking at novel approaches to optimize patient satisfaction and quality-of-life after breast surgery. She has a passion for educating patients and health care professionals about oncoplastic surgery and breast reconstruction options. She teaches regularly at courses across the U.S. to increase awareness around these approaches. She and her husband, Dr. Ziv Peled, have also pioneered a surgical technique to allow people to preserve breast sensation following mastectomy. Learn more about Dr. Peled here.
Speaking of the role of peer review in science, Dr. Peled believes peer review gives credibility to research and allows the public to feel more confident in the veracity of the data presented. She explains, "It also strengthens research papers by helping authors better address limitations of their data and put their findings in context. Ideally for all medical papers, there are take-home points for readers that will allow them to change their clinical practice or findings that may change clinical care in the future – a major part of the reviewers' role is to make sure that these points come across clearly and are relevant for readers."
Data sharing is prevalent in scientific writing in recent years. Dr. Peled thinks it is important for having the data available in case readers have additional questions that may not have been addressed in the paper. She elaborates, "This is of particular importance around questions that may impact the applicability of the data."
(by Masaki Lo, Brad Li)
Mona P. Tan
Dr. Tan has more than 20 years of experience in treating women with breast disease. She is a strong advocate for breast conservation treatment (BCT) as she is acutely aware of the increasing contemporary data which suggest that women undergoing BCT have improved survival and local control outcomes. She therefore works towards disseminating information in support of increasing BCT rates and her works are cited by authors in renowned centres like Memorial Sloane Kettering Cancer Center and the European Institute of Oncology. Through her years of performing breast surgery, she has conceived a system of segment-resection techniques which allow minimal surgical resection of tumours to achieve oncologically adequate margins with optimal cosmesis in a wide range of patients. Her current interest is in the integration of anatomy, radiology, pathology and surgery to achieve best outcomes for multifocal and multicentric breast cancer, a subject which she sees as the next frontier for breast cancer surgery.
Speaking of a healthy peer-review system, Dr. Tan thinks there should be honest comments about the manuscript phrased in an appropriate manner for the authors to improve on the manuscript. She points out that there will always be reviewer biases and in order to reduce that, the Editor would need to seek more reviewers, though this may not be time-efficient. On the other hand, in order to minimize author biases, she points out, "A declaration of conflict of interest should continue to be a pre-requisite for submission and publication."
(by Masaki Lo, Brad Li)
May 2023
Katherine Black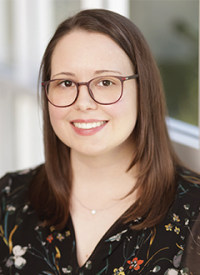 Dr. Katherine Black is a Specialist Endocrine and General Surgeon practicing in Brisbane, Australia. Her clinical and research interests cover many aspects of endocrine surgery including thyroid, parathyroid and adrenal conditions. She has most recently published on surgical approaches for renal related secondary hyperparathyroidism. Learn more about Dr. Black here.
According to Dr. Black, peer review is a crucial part of the scientific process. It involves experts in the field evaluating the validity, methodology and significance of research articles. It serves to ensure the quality and integrity of published research. Peer-reviewed publications are seen as trustworthy sources and contribute to the advancement of scientific knowledge. She further points out, while complete elimination of biases in review is challenging, there are strategies that can help minimize their impact. For her, it is a process that requires self-awareness and a commitment to fairness and objectivity.
Peer reviewing is often anonymous and non-profitable, Dr. Black is grateful for those who have reviewed her submissions, and would like to pay it forward. She also sees the value in research with appropriate peer review for ensuring the quality of the research that is published. In addition, she finds that being involved in reviewing helps keeping her interested and up-to-date with the latest scientific ideas in her fields of interest.
Finally, speakinf of obtaining Institutional Review Board (IRB) approval, Dr. Black thinks that ensures research is conducted ethically, with proper informed consent, risk assessment and privacy protection for participants. It also helps maintain research integrity. "Omitting this step can lead to serious consequences including ethical violations, legal issues, damage to professional reuptation, and hindrance to the progress and dissemination of research," says she.
(by Masaki Lo, Wymen Chen)
Sabapathy Balasubramanian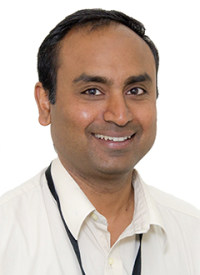 Sabapathy Balasubramanian works as a consultant endocrine surgeon in Sheffield Teaching Hospitals NHS Foundation Trust, UK. He is affiliated with the University of Sheffield as an honorary professor. His clinical interests are in the management of benign and malignant thyroid, parathyroid and adrenal tumours. In addition to teaching medical students and post-graduate surgical trainees who rotate into his unit, he teaches 'cancer epidemiology' in a MSc in Translational Oncology course at the University of Sheffield and helps run an educational organisation 'CRAMSURG' (see http://www.cramsurg.org/) that aims to encourage the training and development of skills in critical appraisal and research methodology. Dr. Balasubramanian's research interests are in the improvement of clinical outcomes in patients undergoing thyroid and parathyroid surgery, with a particular focus on parathyroid preservation and thyroid cancer epidemiology. Learn more about Dr. Balasubramanian here.
The way Dr. Balasubramanian sees it, peer review is an essential part of publishing scientific literature. He believes that a good peer review not only filters out reports that are of poor quality and/or may not be clinically relevant; but also has the potential to significantly enhance the quality of a manuscript that is eventually published. He says, "Although in the ideal world, readers should critically appraise the report and draw their own conclusions about the report's internal and external validity; in the real world, the peer-review process gives the average reader the confidence that the report has been considered worthy of publication by experts in the field."
In Dr. Balasubramanian's view, an objective review sets aside an individual's prejudices and preconceptions about a topic, and focuses on the relevance of the research question, the quality of methodology, and the generalizability of its findings. Biases about who the authors are and where the research has been done should be consciously addressed. He also points out that an objective review requires time, experience, and expertise along with a sound understanding of clinical research methodology. "If I think that I may have to rush through a review due to lack of time, I decline the invitation to review," says he.
Moreover, Dr. Balasubramanian encourages other reviewers, "I believe that whenever possible, we should take some time out of our busy schedules to do this voluntary, yet important work. There is little recognition for this type of work, but it is a way of giving back to the field that we are interested in and potentially takes science further for the advancement of knowledge and towards the betterment of patient outcomes."
When it comes to the extent to which Conflict of Interest (COI) influences research, Dr. Balasubramanian summarizes that COI can significantly influence all aspects of a research study – from framing the research question to the analysis and reporting. He considers that both conscious and subconscious biases have a role to play to differing extents depending on the context and the extent of conflict. He explains, "Disclosing COI helps the reader better understand the environment in which the work was based and the potential bias that the COI generates. If COI is undisclosed and comes to light later, it can significantly undermine the level of confidence in otherwise good-quality manuscripts."
(by Wymen Chen, Brad Li)