In 2022, GS reviewers continue to make outstanding contributions to the peer review process. They demonstrated professional effort and enthusiasm in their reviews and provided comments that genuinely help the authors to enhance their work.
Hereby, we would like to highlight some of our outstanding reviewers, with a brief interview of their thoughts and insights as a reviewer. Allow us to express our heartfelt gratitude for their tremendous effort and valuable contributions to the scientific process.
January, 2022
Rasa Zarnegar, New York Presbyterian Hospital, USA
February, 2022
Maciej Sebastian, Wroclaw Medical University, Poland
March, 2022
Andreas Wolter, SANA Hospital Duesseldorf, Germany
May, 2022
Andrés Rivera, Rey Juan Carlos Hospital, Spain
Dinesh Thekkinkattil, Lincoln County Hospital, UK
August, 2022
Juan J. Díez, Hospital Universitario Puerta de Hierro Majadahonda, Spain  
September, 2022
Ido Badash, University of Southern California, USA 
Orli Friedman-Eldar, Kaplan Hospital, Israel
October, 2022
Tine Engberg Damsgaard, University of Copenhagen, Denmark 
November, 2022
Hans-Christian Kolberg, University of Duisburg-Essen, Germany  
January, 2022
Rasa Zarnegar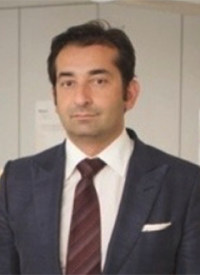 Dr. Rasa Zarnegar, MD, FACS, nowadays serves as a professor at Surgery Weill Cornell Medicine/New York Presbyterian Hospital, USA. He is involved in clinical and basic research on thyroid, parathyroid, adrenal, and neuroendocrine tumors. His publications are mainly on targeted therapy for thyroid cancer and immunomodulation. He also conducts several clinical studies on creating predicting algorithms for the management of adrenal disorders. Connect with him on LinkedIn.
Dr. Zarnegar reckons that a healthy review process allows for rapid turnaround and is easy to use for reviewers and for authors with clearly delineated guidelines and rules. For reviewers, he thinks that it is important to determine the novelty of the paper and the impact it has on the clinical implications in that space. The methodology must be robust, and the conclusions have to support the data. Data have to be presented in a fashion that is relatively easy to follow. Moreover, the reviewer must ensure that the ethical standards of research are upheld.
In the anonymous reviewing work, it is hard to balance other commitments with the need for peer reviewer. However, Dr. Zarnegar considers that participating in the process allows the reviewer to make critical decisions and ensure the data meet the highest standards. Moreover, controversial data need to have a strong research algorithm and methodology. As such, reviewers must stay open minded to new controversial ideas. While the burden of being a scientist/doctor is heavy, he expresses that it is very hard to allocate time to do peer review. He adds, "Usually, I do it on weekends early in the morning or late at night when my family have retired so I do not infringe on important time to spend with them."
To his way of thinking, the data should be readily available for review and to rerun statistics if necessary. He thinks it is also important in highly complex research papers a statistician has reviewed all the statistics to ensure it meets strict guidelines and supports the conclusions. This should be the basic principle for complex statistical analysis and datasets.
(By Lareina Lim, Brad Li)
February, 2022
Maciej Sebastian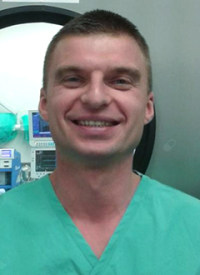 Dr. Maciej Sebastian, MD, PhD, currently serves at the Department of General, Minimally Invasive and Endocrine Surgery, Wroclaw Medical University, Wroclaw, Poland. He is a Specialist in General and Oncologic Surgery. He is a member of Association of Polish Surgeons, German Society of Surgery, and German Society of General and Visceral Surgery. His research is focused on intraoperative navigation techniques (ultrasound) during laparoscopic and open surgery in the abdominal cavity, and developing techniques to minimize complication rates in general and oncologic laparoscopic and endocrine surgery. Recently, Dr. Sebastian is studying the use of intraoperative laparoscopic ultrasound navigation during laparoscopic surgery.
Peer review, in Dr. Sebastian's opinion, is an inherent part of academic work. It is essential for the development and cooperation among medical scientists. Every article is a source of valuable new information that forces the reviewer to review available publications in-depth.
Data sharing is prevalent in scientific writing in recent years. To Dr. Sebastian, this is essential in scientific writing, but more important is the association and impact of data on everyday practice. Too much data may cause the article to be hard to read and understand.
Nonetheless, biases are inevitable in peer review. To minimize any potential biases, Dr. Sebastian tries to write his review only for articles from his circle of interests. Very important is also the source and quality of data and references.
"Peer review associated with the analysis of references is a source of new knowledge which enables me to stay informed on the current medical problems," says Dr. Sebastian.
(By Brad Li, Eunice X. Xu)
March, 2022
Andreas Wolter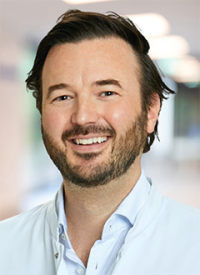 Dr. Andreas Wolter, MD, FEBOPRAS, is a German and European Board-certified Plastic Surgeon, who is currently the Head of Center for Transgender Surgery, Postbariatric Surgery and Liposuction at SANA Hospital Duesseldorf, Department of Plastic and Aesthetic Surgery, Interdisciplinary Breast Center, Duesseldorf, Germany. He completed his PhD research at University of Witten-Herdecke in the field of Plastic and Aesthetic Surgery. He has special focus on breast surgery including augmentation, reduction mammaplasty, heterologous and autologous breast reconstruction, postbariatric body contouring, gender-affirming chest surgery in gender dysphoria and liposuction in lipedema. Dr. Wolter is Member of the German Society of Plastic and Aesthetic Surgery (DGPRAEC), Fellow of the European Board of Plastic, Reconstructive and Aesthetic Surgeons (FEBOPRAS), Member of the German Society of Surgery (DGCH), Member of the German Society of Senology (DGS), and Member of the German Society of Microsurgery (DAM). Dr, Wolter's profile can be accessed here.
Reviewers play a pivotal role in scholarly publishing. According to Dr. Wolter, peer review validates academic work, helps to improve the quality of published research, and increases networking possibilities within research communities. He explains, "We need peer review to exclude any potential biases of affiliated relationships of the reviewing persons. Conflicts of interest should be excluded by this approach. Of importance is a peer review solely by exceptional experts in the field of each manuscript's topic to ensure maximal beneficial effects on the publication quality. Without peer review, there is no control in scientific communication."
There are a few qualities that Dr. Wolter believes a reviewer should possess. A reviewer should be a neutral, diligent, reliable, humble and fair exceptional expert in the field of the manuscript's topic, who gives substantial beneficial critics ideally improving the quality of each publication.
Lastly, Dr. Wolter highly supports the use of reporting guidelines, such as STROBE and CARE, by authors. To him, these guidelines can be as helpful as standardized operative procedures (SOPs) in surgery. To ensure high quality of each publication and to facilitate reviewing process and comparability, reporting guidelines are a very important tool.
(By Brad Li, Eunice X. Xu)
May, 2022
Andres Rivera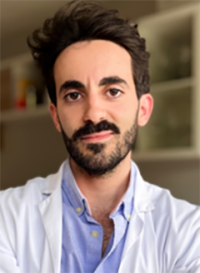 Dr. Andrés Rivera currently works as a reconstructive plastic surgeon at the Rey Juan Carlos Hospital and the Infanta Elena Hospital, Spain. He is a plastic surgeon and PhD student specializing in the field of organ engineering who has researched ischemia-reperfusion injury and breast surgery. You may connect with Dr. Rivera through Instagram.
Peer review, in Dr. Rivera's opinion, improves research and ensures proper steps in science. It allows the entire community to trust published scientific articles. It is an essential part of the process that it has to be impartial and constructive.
Speaking of a constructive review, Dr. Rivera believes that it is the kind of review that allows the authors to improve their work and values the effort made. To him, constructive review should be the norm when conducting peer review. The other ways of reviewing are destructive and make no contribution to science.
As a reviewer, Dr. Rivera emphasizes that authors should disclose Conflict of Interest (COI) because the ethical side of the methods and research are crucial to trust the entire article. Since the COI can influence the way we approach an issue, we need to deal with it before we even think about the research. This does not mean that researchers cannot dodge COI and tackle the subject of study.
"I would like to pay tribute to my colleagues who fight for a better scientific community by investing their time to contribute to the progress of our society. Tearing themselves apart makes us bigger," says Dr. Rivera.
(By Brad Li, Eunice X. Xu)
Dinesh Thekkinkattil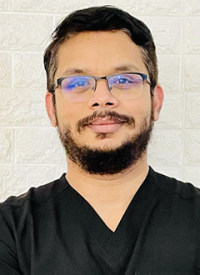 Dr. Dinesh Thekkinkattil is currently working as a Consultant Oncoplastic Breast Surgeon in Lincoln County Hospital in the UK. He is an Honorary Lecturer in Edge Hill University for MCh programme in Oncoplastic Breast Surgery and a Teaching Practitioner at Lincoln Medical School. He is involved in both undergraduate and post graduate teaching. He has keen interest in research in the field of breast cancer management and oncoplastic reconstructive breast surgery. He has been a principal or coauthor for more than 30 articles in peer-reviewed journals and have written a chapter in a recently published book titled 'Pedicled Flap in Partial Breast Reconstruction' edited by Moustapha Hamdi et al. Their team recently published the outcome of over 500 patients who underwent chest wall perforator flap reconstruction ('PartBreCon' study. A UK multicentre retrospective cohort study to assess outcomes following PARTial BREast reCONstruction with chest wall perforator flaps). Currently, they are involved in the prospective part of the study evaluating patient reported outcome after chest wall perforator flap reconstruction. Connect with Dr. Thekkinkattil on LinkedIn.
GS: What role does peer review play in science?
Dr. Thekkinkattil: The main purpose of the peer-review process is quality assurance and to make sure that the submitted articles meet the expected standards before getting published. A rigorous peer-review process ensures that the methodology, analysis and conclusions are valid and sound with evidence. In addition, it also provides constructive feedback to the authors which in turn helps them to improve their work.
GS: What are the limitations of the existing peer-review system? What can be done to improve it?
Dr. Thekkinkattil: The peer-review process is time consuming and this can potentially lead to some delay in getting articles published. Most importantly, the current peer-review system is not free from personal prejudices and preferences influencing evaluation of a manuscript. This potentially can lead to biased decision making by the peer reviewer. Another important limitation is the inability to verify the data provided by the authors. One suggestion to address the personal bias in peer reviewing is to expand the number of reviewers from various backgrounds rather than limiting it to 2 or 3 reviewers, so that the editorial team will have broader insight into the quality of the article before finalizing the decision.
GS: Peer reviewing is often anonymous and non-profitable, what motivates you to do so?
Dr. Thekkinkattil: I find the peer reviewing educational which helps to enhance my insight into current evidence in the field of breast cancer management. It also helps me to keep up to date with recent research activities in my field of practice.
GS: Data sharing is prevalent in scientific writing in recent years. Do you think it is crucial for authors to share their research data?
Dr. Thekkinkattil: Data sharing has numerous benefits in research. It clearly enables reuse, reducing research waste by resource optimization. It can prevent duplication of efforts, saving time and resources. Moreover, it encourages collaboration among researchers and promotes transparency.
(By Lareina Lim, Brad Li)
August, 2022
Juan J. Díez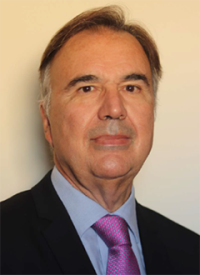 Dr. Juan J. Díez is a specialist in Endocrinology and Nutrition. He currently serves as head of the Department of Endocrinology at the Hospital Universitario Puerta de Hierro Majadahonda (Madrid, Spain), where he also holds the position of associate professor at the Faculty of Medicine of the Autonomous University of Madrid. He belongs to several scientific societies, including the Spanish Society of Endocrinology and Nutrition, of which he is currently vice president. He is a member of the Advisory Committee for Growth Hormone of the Spanish Ministry of Health. He also belongs to the Royal Academy of Doctors of Spain, where he is a Number Academician and secretary of the Medicine Section. He is a reviewer for more than 20 journals in the specialties of Endocrinology, Internal Medicine, Geriatrics and Surgery. His research areas of interest include thyroid disease, human aging, thyroid cancer, post-surgical hypoparathyroidism and the use of artificial intelligence in clinical endocrinology. His scientific activity is summarized in more than 300 communications to scientific meetings and more than 300 publications in scientific journals. Of the bibliometric indices, it is worth noting an h-index of 36 according to the Web of Science, 49 according to Google Scholar and 41 according to Research Gate. The number of citations of his works is 9874 according to Google Scholar, 4321 according to Web of Science and 6613 according to ResearchGate.
GS: What role does peer review play in science?
Dr. Díez: Peer review is not only a seal of quality for scientific publications, but also a necessity for scientific progress. Peer review is enriching not only for the authors, but also for the editors of scientific journals, the reviewers themselves and, primarily for the readers, as recipients of scientific advances. In short, peer review is an altruistic task, often little perceived by the scientific community and sometimes little recognized. However, all scientific research actors benefit from an objective and quality peer review.
GS: What do you consider as an objective review? How do you make sure your review is objective?
Dr. Díez: Reviews should be objective and blind, as justice should ideally be. Nevertheless, like all human activities, peer review is not exempt from drawbacks, including bias. By objective review I understand that one that is carried out with a sincere effort on the part of the reviewer to dislodge from his/her mind any preconceived idea or opinion about what he/she is going to read and evaluate or about its possible authors. I believe that the reviewers who seek quality and excellence in their work must strive to seek purity in the analysis and get rid of any prejudice or subjective appreciation. "Judge the research of others as you would like others to judge yours" would be a good maxim to recommend to reviewers.
GS: Peer reviewing is often anonymous and non-profitable, what motivates you to do so?
Dr. Díez: I believe that there are objective reasons that encourage a researcher to participate in peer review and not leave this task aside as something ancillary or minor. In my opinion, peer review is an intellectual exercise that can be very fruitful and rewarding for the reviewer. This implies keeping knowledge up to date, seeing what others think, what others do, how they solve problems, what questions have been raised, what successes or failures they have had. Much of what is learned by reviewing scientific articles is difficult to learn through the traditional continuing education methods of the medical profession.
Perhaps there are also subjective reasons that may vary with each person. From my point of view, participation in the peer review of prestigious journals in the areas of interest of a researcher makes him/her feel integrated into the scientific community, a participant in some way in the progress of science. In addition, the intellectual exercise that revision implies is always a generator of ideas, it opens sometimes unsuspected paths within an area of knowledge. In short, it helps us open our minds, innovate and progress in our regular clinical research endeavors.
GS: Why is it important for a research to apply for institutional review board (IRB) approval? What would happen if this process is omitted?
Dr. Díez: Research should not be a secondary activity in the work of health institutions. It should be considered part of the general activity of clinicians because it is motivating, increases professional satisfaction, helps to better understand what we do well or what we do wrong with our patients, helps us to improve, helps us, in short, to treat better for our patients. Physicians learn from patients. Research that generates knowledge with an impact on clinical practice is a form of return by which clinicians return to patients the results of knowledge that they, directly or indirectly, have transmitted to us.
For all of the above, I believe that the research must be carried out with the utmost seriousness and rigor and, therefore, must meet, among others, the criteria of transparency. And to be transparent, we must communicate our projects to the research committees and ethics committees of hospitals and health centers. Research is a task of the highest social and scientific consideration. Therefore, researchers must respect the administrative regulations of health centers and, above all, the ethical requirements associated with this activity. We should not have any fear of submitting our projects to the judgment of others. This is a guarantee that we are doing things right and can improve our deficiencies or unnoticed failures.
All of this implies not only a legal requirement, but also a form of good clinical and scientific practice and, therefore, protection for both the researcher and the study subjects, in the event of possible conflictive situations. Failure to do so would mean, therefore, a lack of protection both for the study subjects -in our case, the patients- and for the researchers themselves. A situation that can be enormously conflictive or critical and that we must, at all costs, avoid.
(By Brad Li, Eunice X. Xu)
September, 2022
Ido Badash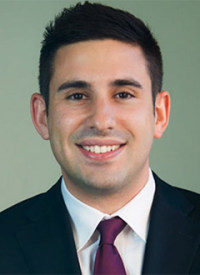 Dr. Ido Badash, MD is a resident surgeon and researcher in the Caruso Department of Otolaryngology - Head and Neck Surgery at the Keck School of Medicine of the University of Southern California, USA. He primarily cares for and treats underserved patients at the Los Angeles General Hospital, who otherwise have limited access to Otolaryngology care. His grant-funded research is focused on utilizing novel imaging modalities, including optical coherence tomography, for the diagnosis of complex Otolaryngology disorders. His main areas of interest include the diagnosis and management of thyroid carcinoma, chronic rhinosinusitis with nasal polyps, and obstructive sleep apnea.
GS: What are the limitations of the existing peer-review system? What can be done to improve it?
Dr. Badash: While the peer-review system is critical for maintaining the quality and integrity of scientific literature, it does have several limitations. For one, the peer-review process represents a significant time commitment for reviewers, who may experience reviewer fatigue and therefore refuse many peer-review requests. Moreover, because only a few reviewers are recruited to appraise any one study, the final manuscript review may not capture the full breadth of opinions and expertise on a topic. The relatively small number of reviewers assigned to each article also increases the risk of reviewer bias affecting decisions on manuscript publication.
Recognizing the efforts and time commitment of reviewers, either through public acknowledgement or credits applied to future publication fees, could encourage more researchers to participate in peer review. Ensuring diversity among reviewers can mitigate biases and bring diverse perspectives to the peer-review process. Journals could also provide a forum for reviewers to discuss a manuscript among themselves in order to share ideas and understand each other's perspectives.
GS: What are the qualities a reviewer should possess?
Dr. Badash: A peer reviewer should have scientific curiosity, value scientific integrity, and be interested in providing constructive criticism to authors. They should be committed to the peer-review process and be honest about their degree of expertise with the subject matter of the work they are asked to review.
GS: Peer reviewing is often anonymous and non-profitable, what motivates you to do so?
Dr. Badash: Peer reviewing represents a way to give back to the scientific community, and helps other researchers by facilitating the publication of their work. I often find the research I am reviewing to be fascinating, and the peer-review process allows me to stay up-to-date with the latest advancements in my fields of interest and further my expertise within these areas.
GS: Is it important for authors to disclose Conflict of Interest (COI)? To what extent would a COI influence a research?
Dr. Badash: COI disclosure is extremely important in order to identify the potential biases that authors may have and ensure scientific integrity of their work. The influence of a COI on a study completely depends on the nature of the conflict; some conflicts are permissible as long as they are reported. However, all COIs must be disclosed so that the degree of influence of these conflicts on an article can be properly assessed.
(By Lareina Lim, Brad Li)
Orli Friedman-Eldar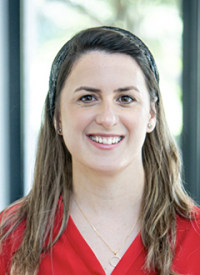 Dr. Orli Friedman-Eldar is a Breast Surgical Oncologist in Kaplan Hospital, affiliated with the Hebrew University of Jerusalem, Israel. With passion for advancing breast cancer care, she has been at the forefront of clinical practice and cutting-edge research in the field. During her fellowship in Jackson Memorial Hospital, Miami, US, she specialized in surgical interventions that aim to prevent lymphedema among patients undergoing axillary surgery, in order to improve outcomes and quality of life. In the realm of research, Dr. Friedman-Eldar is a prolific contributor. Her pioneering work focuses on lymphedema prevention, treatment, and monitoring, e.g., developing validated monitoring tools for early detection of lymphedema. She has authored numerous peer-reviewed publications and has been a key figure in collaborative studies dealing with breast cancer epidemiology, treatment, and survivorship. Her commitment to excellence in both clinical care and research has made her a respected leader in the fight against breast cancer. Connect with Dr. Friedman-Eldar on LinkedIn.
GS: What role does peer review play in science?
Dr. Friedman-Eldar: Peer review is an indispensable cornerstone of the scientific process, promoting quality, rigor, and credibility in research. In the context of breast surgical oncology, it is instrumental in advancing patient care, refining treatment strategies, and ensuring that the best available evidence informs clinical decisions.
GS: Peer reviewing is often anonymous and non-profitable, what motivates you to do so?
Dr. Friedman-Eldar: My motivation to participate in peer reviewing stems from a deep sense of responsibility and a desire to make a meaningful contribution to my field. Also, I believe in giving back to the community that has nurtured my career. Contributing my expertise through peer reviewing is a way of reciprocating the support and knowledge I have received over the years.
GS: Biases are inevitable in peer review. How do you minimize any potential biases during review?
Dr. Friedman-Eldar: To ensure my reviews are objective, I begin by thoroughly evaluating the content of the research or clinical case, focusing on methodology, data analysis, and the clarity of presentation. This helps me form an initial impression based on science itself. I make a conscious effort to identify and address biases, while adhering ethical standards.
GS: Why is it important for a research to apply for institutional review board (IRB) approval?
Dr. Friedman-Eldar: Obtaining IRB approval is essential to ensure the ethical, legal, and responsible conduct of research involving human subjects. Omitting this process can have severe consequences for both the researchers and the individuals participating in the study, as well as for the research community.
(By Lareina Lim, Brad Li)
October, 2022
Tine Engberg Damsgaard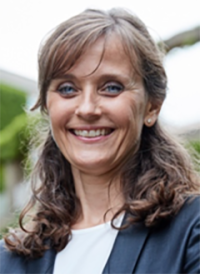 Prof. Tine Engberg Damsgaard, MD, Ph.D., MRBS, is a professor and a consultant plastic surgeon at the Department of Plastic Surgery and Burns Treatment, Copenhagen University Hospital and Institute of Clinical Medicine, University of Copenhagen, Denmark. She graduated from Aarhus University and four years later, her PhD-degree was completed, encompassing cellular research at Aarhus University as well. Upon finishing specialist training in Plastic Surgery, she served as a consultant plastic surgeon, and an associate professor, and subsequently as a professor at Aarhus University and Aarhus University. Prof. Damsgaard's main research area, as well as a clinical profession, is centered on the multidisciplinary aspect of breast reconstruction. The aim is to provide the breast cancer patient – at the right time-point of the patient pathway - with the optimal breast reconstructive procedure being implant-based or with the patient's tissue. Besides, her research has also included studies on Late-Effects after breast cancer-treatment, studying how these may be mitigated or prevented. Vascular anomalies and gynecological reconstruction are also part of the research and clinical portfolio. Prof. Damsgaard serves as a board member of the Danish Society of Plastic and Reconstructive Surgery and as a member of the Surgical Committee of the Danish Breast Cancer Cooperative Group (DBCG). Moreover, she is part of the Faculty of European School of Reconstructive Microsurgery, Barcelona, Spain, where she also completed the European Master's Degree of Surgical Oncology, Reconstructive and Aesthetic Breast Surgery (MRBS). In 2021, she completed the Barcelona Lymphedema Research and Clinical Fellowship at the Department of Plastic and Reconstructive Surgery, Hospital Santa Creu I Sant Pau, Barcelona, Spain. Connect with Prof. Damsgaard on Facebook and LinkedIn.
In Prof. Damsgaard's opinion, a healthy peer review system takes independent reviewers with an experience in (clinical) research and proven track record of reviewing papers. However, experienced reviewers often have a busy schedule, so an adaptive and flexible deadline for submission of the review may favor a positive reply from reviewers.
From a reviewer's point of view, it is important for authors to disclose Conflict of Interest (COI) to maintain transparency in research. A COI should not influence research as clinicians and researchers are obliged to report their data, irrespective of any influences.
"I choose to review for GS due to the open access approach, as well as the excellent and quick communication with the Editorial Office," says Prof. Damsgaard.
(Brad Li is the main author; Yi Tang, an intern of AME, helped proofread this interview)
November, 2022
Hans-Christian Kolberg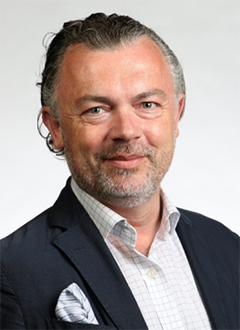 Priv. Doz. Dr. med. Hans-Christian Kolberg is Head of the Department of Gynecology and Obstetrics at the Marienhospital Bottrop, Academic Teaching Hospital for the University of Duisburg-Essen (Germany), and Chief Medical Officer at Phaon scientific, a breast cancer study group he co-founded. His research focus is breast cancer, with a special interest in neoadjuvant therapy, immune therapy, intraoperative radiotherapy, real-world evidence and de-escalation strategies. In the past, he has served as visiting professor at the University of Nanjing and the University of Malaya in Kuala Lumpur. Since 2018, he has been an associate professor at the University of Duisburg-Essen. He has authored and co-authored over 100 PubMed-indexed articles and several books and book chapters. Furthermore, he is regularly reviewing for international PubMed-indexed journals and has served as an international expert for the French Cancer Society (INCa) in different roles. He is one of the speakers of the German Workgroup of Certified Breast Cancer Centers and of the German S3-Guideline Commission for the Diagnosis and Treatment of Breast Cancer. Connect with Dr. Kolberg on LinkedIn.
In Dr. Kolberg's opinion, reviewers have to bear in mind that every author who is submitting a manuscript has invested time, intellectual effort, sometimes money and always a lot of commitment and that therefore every manuscript deserves a "fair trial". He explains, "We may be all reviewers in one moment but we all are also authors in the next moment. If all reviewers keep these things in mind, the consequence would be fair and respectful reviews that deserve the term 'peer review'."
To Dr. Kolberg, we all have conflicts of interest (COIs) in many ways and only an author who is not involved in a subject has not. It is impossible to find an author or reviewer who is an expert in the field without having COI. And still, he believes it is important to disclose these COIs, more for the author than for the reader. By disclosing COIs, the authors themselves are demonstrating that they are aware of the COIs which they believe would not influence their scientific work. That awareness has not always been there but is the result of a process in the last 30 to 40 years. He adds, "If we are talking about COIs defined as financial interests involving pharma, we all believe that this does not influence our scientific work. But what about immaterial COIs? Isn't it true that being the first one to articulate a hypothesis is a COI when trying to prove that it is true? And who can say about themselves that they are not influenced by that? This is just one example of a COI that definitely has the potential to influence our work but is not measurable in dollars. The secret is to be aware of the COI. Albert Einstein once said - in other words - that a good scientist should make it a habit to refute his or her favorite hypothesis at breakfast. That sounds like a good way of dealing with a COI to me."
"I want my own manuscripts to be reviewed by peers who really know what they are doing because they are key opinion leaders in the field. The logical consequence is to give back to the scientific community by doing the same and not to hide behind too much work. The idea of a peer-review system only works if we all understand that we are reviewers and authors in one person," says Dr. Kolberg.

(by Brad Li, Alisa Lu)